It's time to sit back, relax and enjoy a little joe …
Welcome to another rousing edition of Black Coffee, your off-beat weekly round-up of what's been going on in the world of money and personal finance.
I hope everybody had a wonderful week. And with that, let's get right to this week's commentary, shall we?
Next to language, money is the most important medium through which a modern society communicates. What happens when this medium does not function properly anymore, when it loses its trustworthiness and ultimately wreaks havoc?
– Bernd Widdig
Whenever destroyers appear among men, they start by destroying money, for money is men's protection, and the base of a moral existence.
— Ayn Rand
Credits and Debits
Credit: Did you see this? Between 2020 and 2021 the National Debt swelled from $23 trillion to $30 trillion; it was the biggest increase in government spending ever. Of course, the free-lunch Modern Monetary Theorists (MMT) – who insisted that unlimited currency could be printed without consequence – were in hog heaven. Then reality struck and price inflation took off. As investment advisor Lance Roberts pointed out this week, "While MMT sounded great, its failure was inevitable. In the real world, well-intentioned ivory-tower theories always damage those they're supposed to help. This time was no different." Imagine that.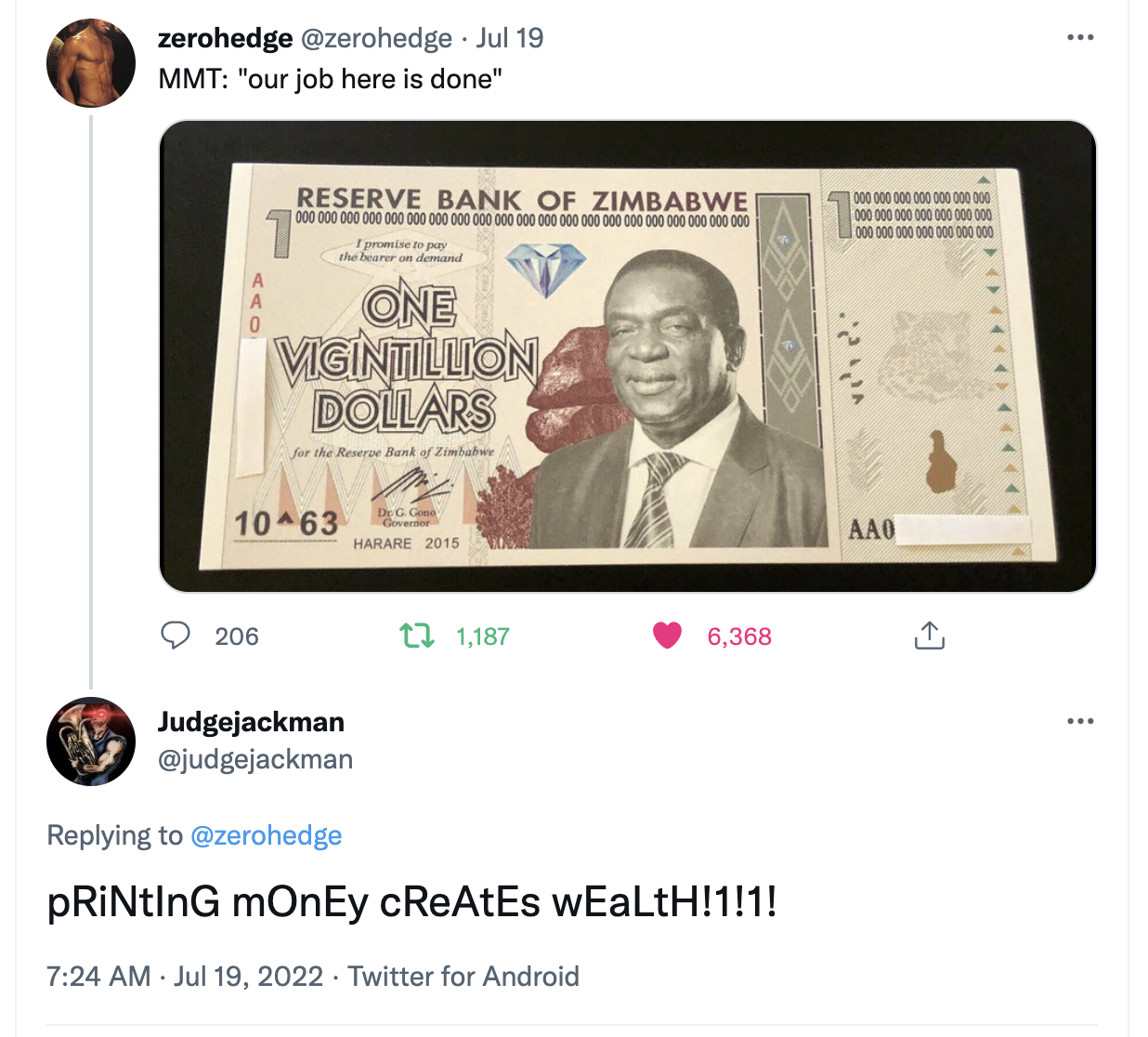 Debit: Meanwhile, there are growing signs that the housing market is beginning to feel the pinch from rising interest rates, as consumers are being hit with a one-two punch of rising interest rates and soaring inflation, undermining their confidence in the current economy. In fact, thanks to rising rates, mortgage demand has dropped to its lowest level in 22 years. At the same time, Redfin reports that 15% of US homes under contract were nixed last month. The good news is that despite the obvious warning bells, 99 out of 100 realtors still insist there's never been a better time to buy a home. So there's that.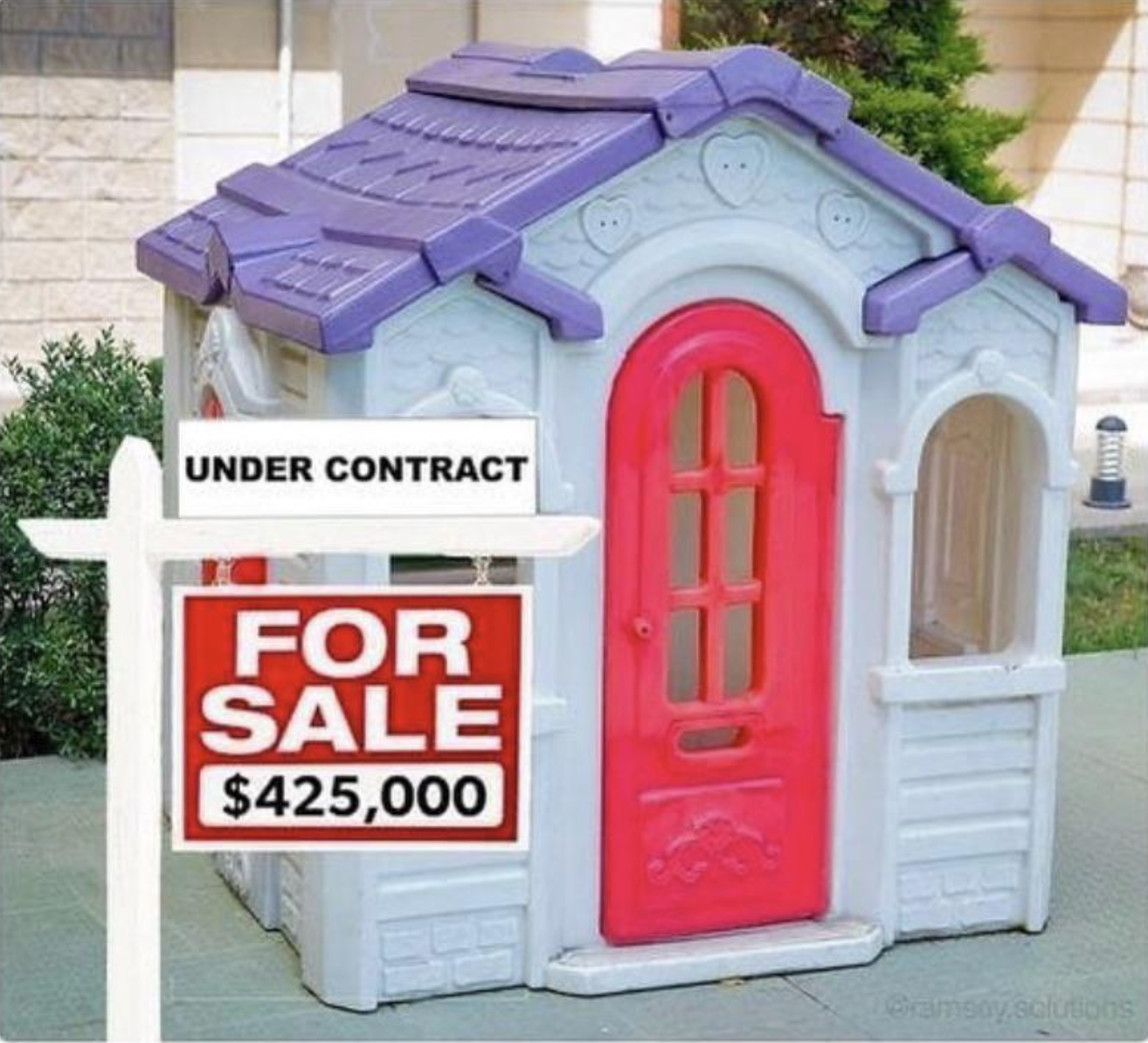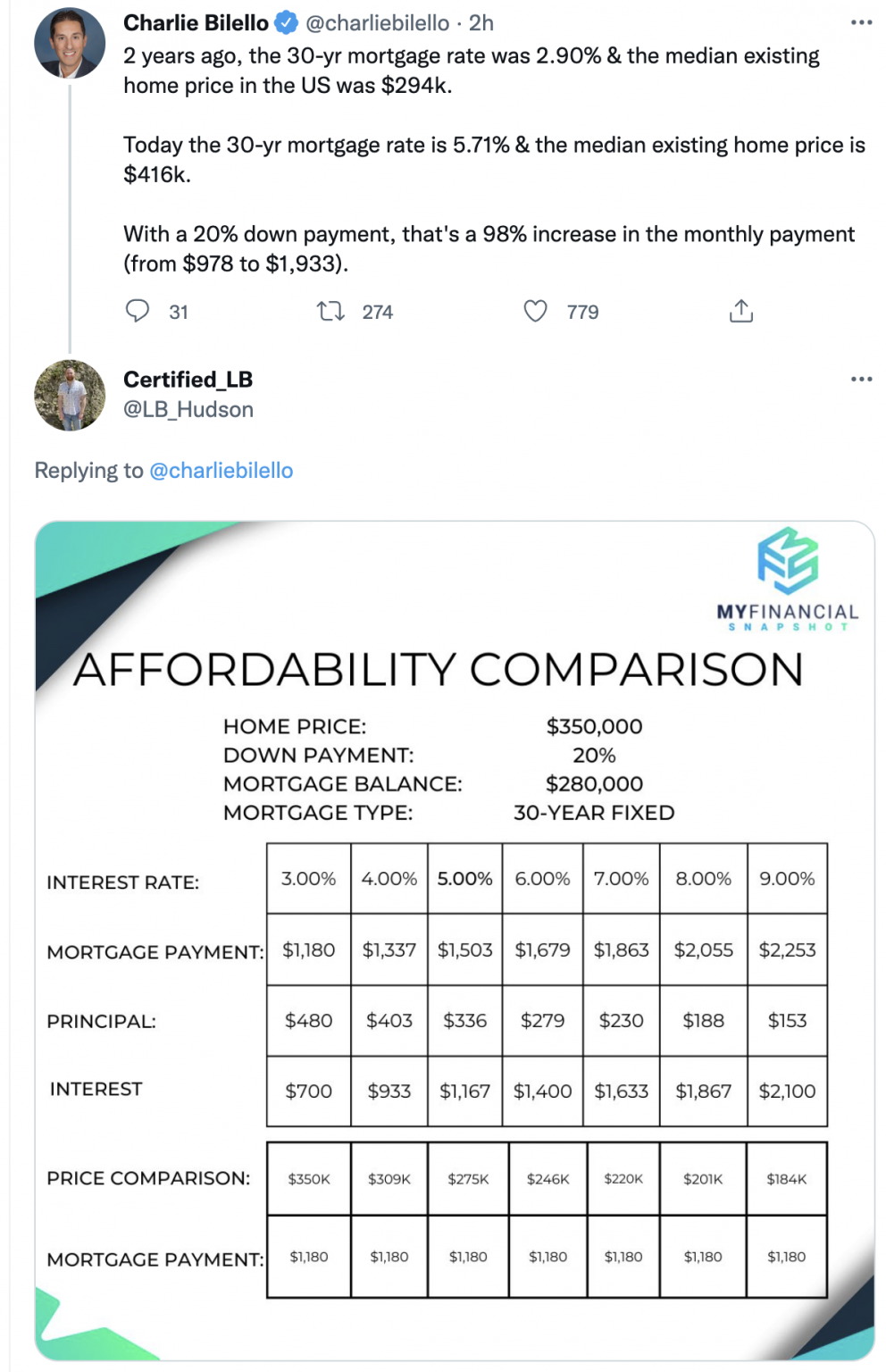 Debit: Speaking of inflation, June's CPI came in at 9.1% – that's another four-decade high. Then again, once you consider that the CPI methodology has been modified so many times since 1981 that the true inflation rate is actually closer to 18%, inflation has never been worse. In fact, among the three biggest staple areas for consumers – food, gasoline and electricity – inflation is soaring at more than 30% year-over-year, which is the fastest rate in history.
Debit: Thankfully, the Fed is working hard to put the inflation genie back in the bottle. Or are they? After all, nobody in their right mind could think that a 0.75% increase to an already extremely-low interest rate is going to put the brakes on consumer inflation that's running at 9.1% – the central bank equivalent of bringing a knife to a gun fight. Frankly, even if the Fed promised another five interest rates hikes of 1% between now and the end of the year, it would still leave interest rates below the inflation rate.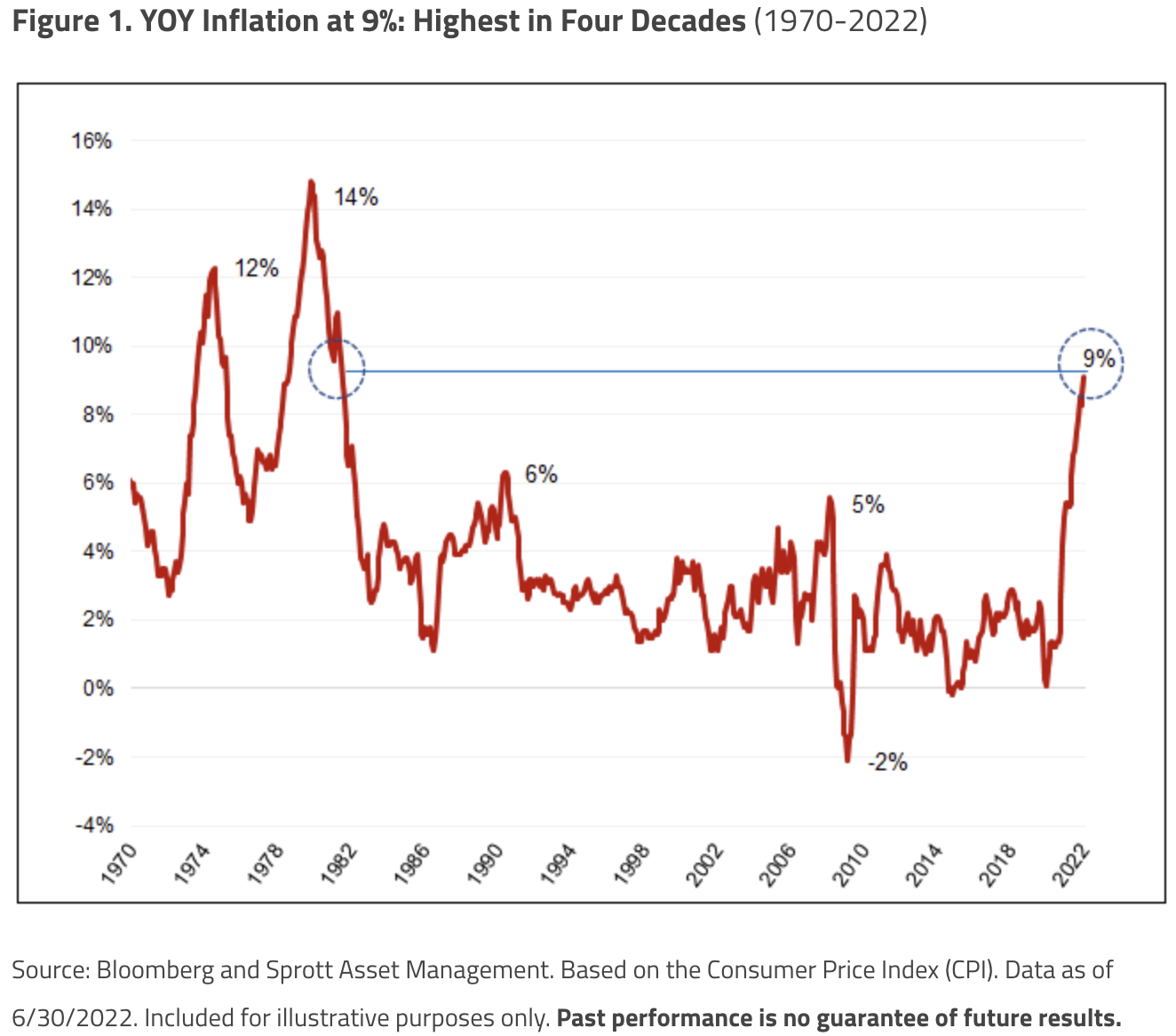 Credit: Economist and former Assistant Treasury Secretary, Paul Craig Roberts says the Fed created a financialized economy that "has reimposed a class system akin to the landed British aristocracy that was overthrown." Unfortunately, Roberts says the Fed's version is, sadly, "far worse. While the British aristocrats produced food that fed the nation, America's class system produces interest income and fees for the banks." In fact, Roberts notes that there's so much debt now that it's almost impossible to drive the economy forward – which is to be expected because "zero growth is the end result of financialized economies." It was a deal with the devil – and payment is now due.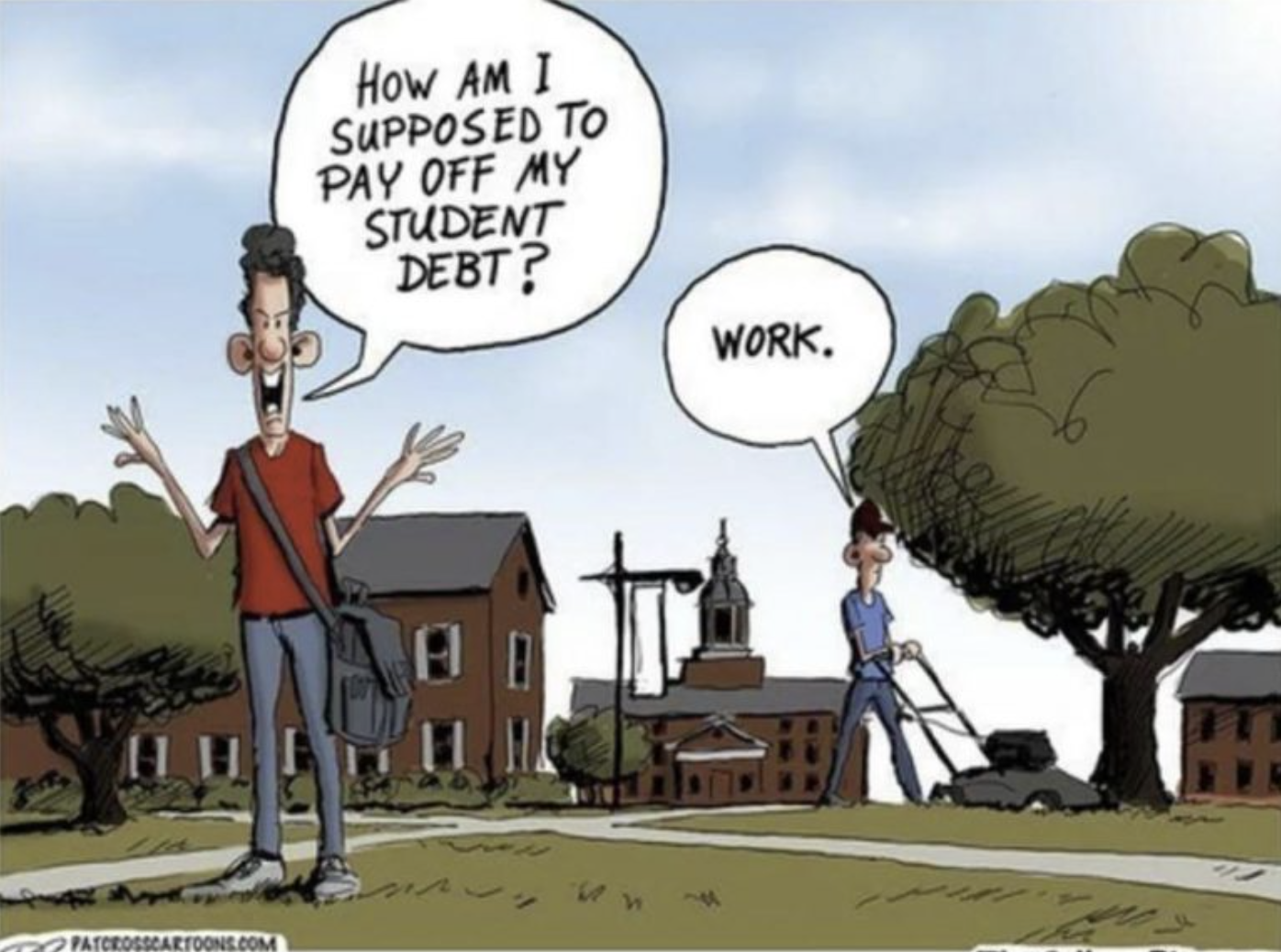 Debit: By the way, Roberts also notes that "if American economists were capable of escaping from their neoliberal junk (theories), they'd realize that 'the world's largest economy' they attribute to the US is total fiction. The offshoring of US production, carried out under the cloak of globalism, destroyed the American economy and the tax bases of cities and states." As a result, Roberts warns that, "the US is on the precipice of economic and social collapse." Sadly, if the powers-that-be fail to initiate an economic reset, then an involuntary and chaotic collapse is the only other way out of this mess. Wait … there might be a third option:
Credit: So how did we get here? Well … as the inimitable MN Gordon points out, "Over the years, layers and layers of interference by various federal, state, and local agencies have built up like grime on a kitchen window; the grease shines and smells of something fierce. The government grime also drips and oozes into every crack and crevice of the economy. Gas prices. Food supply. Reliable energy. Currency debasement. Extreme taxation. And much more. Today, Washington chases collapse with special rigor." Uh huh. Too bad it's one of the few things the government seems to be able to do with any competence.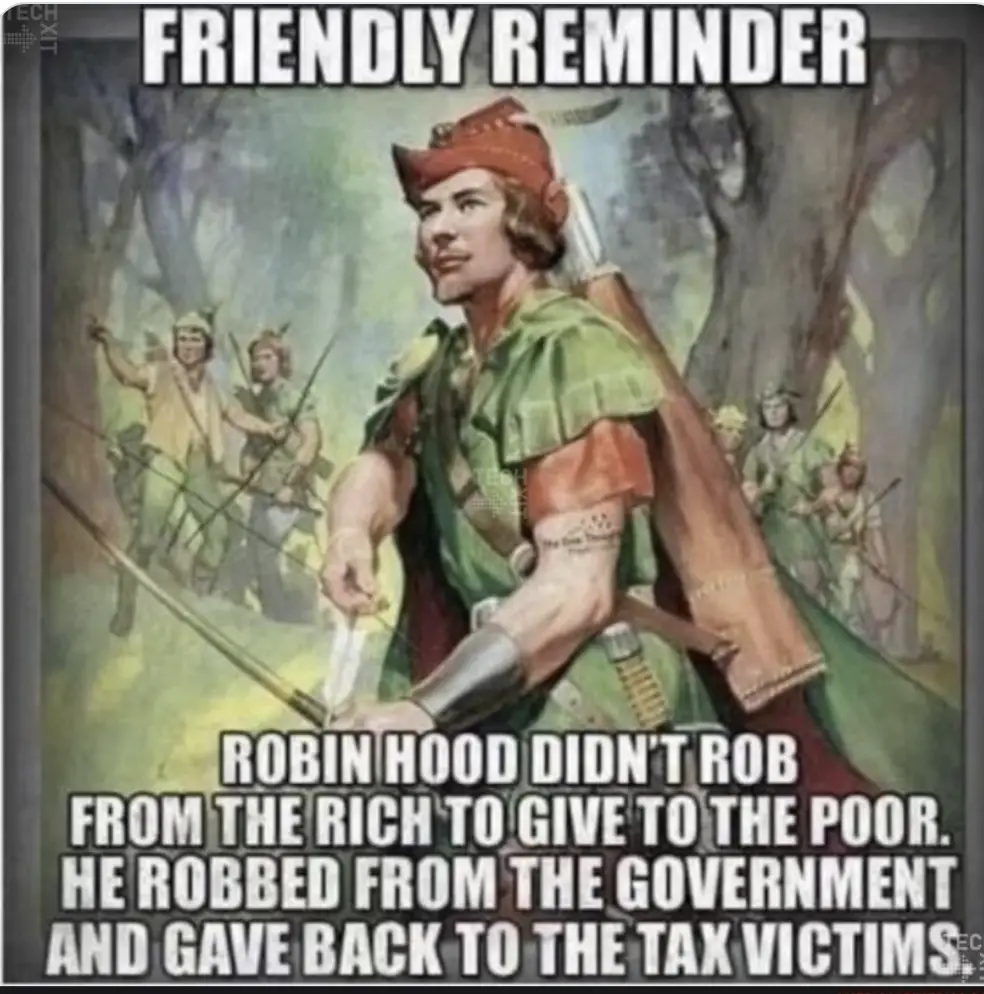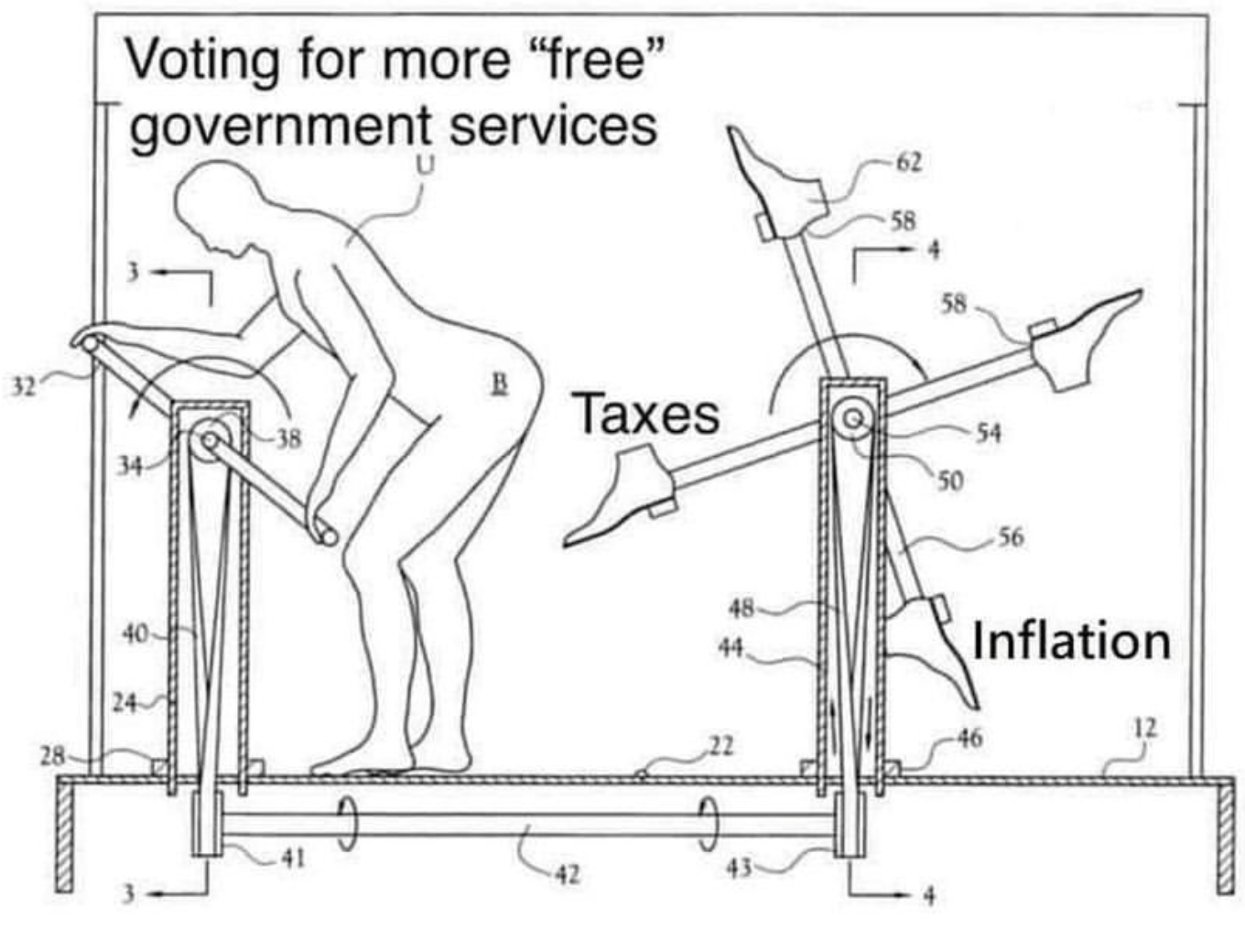 Debit: Fortunately, national treasuries and central banks hold gold as protection against economic collapse resulting from currency failure that inevitably arises from government fiscal mismanagement. The gold can be used to back a new currency, thereby restoring public confidence – which is always hard to restore after catastrophic wealth destruction wipes out the middle class. Unfortunately for the US, its gold reserves haven't been properly audited in more than 70 years. And that's a bit disconcerting – especially when you realize that on the global stage, those who have the gold ultimately make the rules.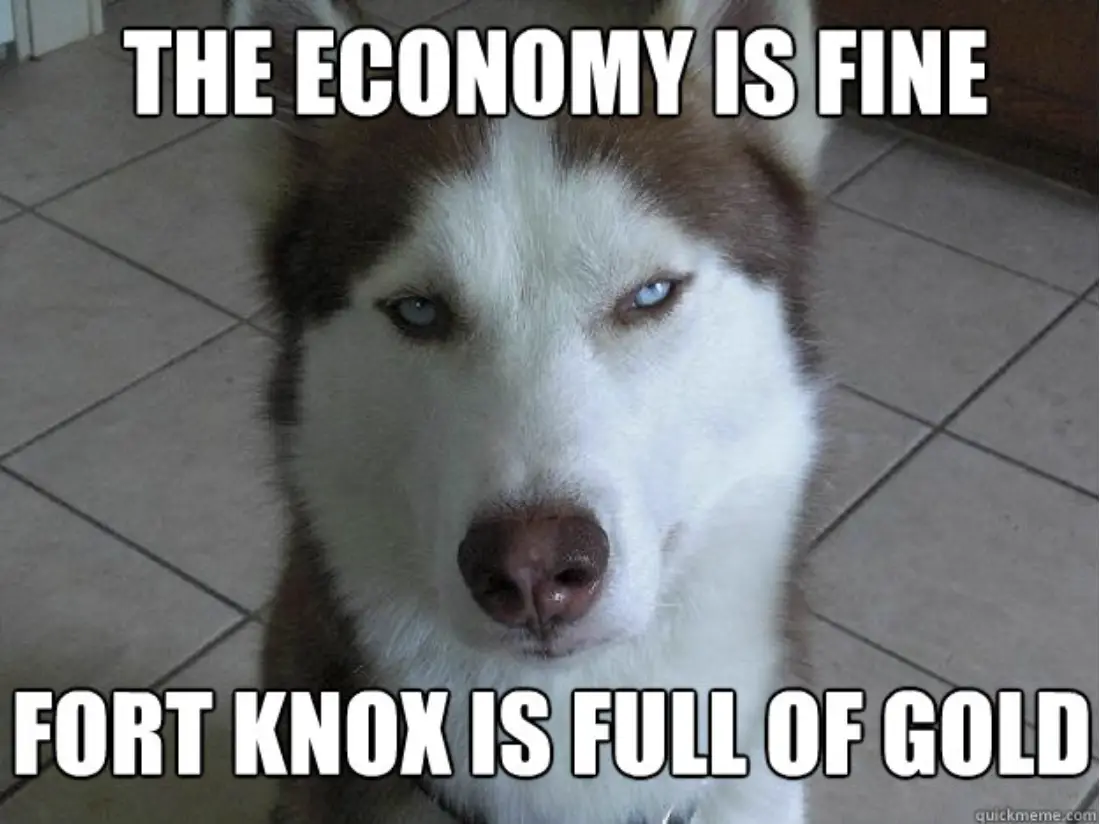 Debit: So who does have all the gold? Like it or not – and despite claiming otherwise – China and, to a lesser extent, Russia are currently among the world's biggest gold-holding nations. As for the dying American Empire, the vaults at Fort Knox may be largely empty. In the meantime, we're left with skyrocketing price inflation – which isn't surprising to those who understand how our fraudulent debt-based monetary system works; price inflation is what ultimately occurs when the money supply isn't pegged to something that takes human effort to produce.
Credit: For his part, macro analyst Bill Holter said this week that he's being inundated by gold and silver holders who are freaked out by falling spot prices. But as Holter eloquently reminds us, "You don't buy gold and silver to make money; you buy it to protect your wealth. Either you hold it in your possession, or you don't. And when the end comes, that will be the only thing that matters, as we'll all be denominating our wealth in ounces, rather than worthless fiat dollars." And precious metals holders can then transfer their preserved wealth to whatever new system follows. Well … at least the ones who manage to avoid panicking in the meantime.
The Question of the Week
 Loading ...
Last Week's Poll Results
Which would you rather find?
$10 million (57%)
True love (43%)
More than 2600 Len Penzo dot Com readers responded to last week's question and it turns out that slightly more than 5 in 9 of them would rather than find $10 million than true love. The "good" news is if the Fed can't manage to slow down price inflation in the coming months and years, the majority may just get their wish.
If you have a question you'd like me to ask the readers here, send it to me at [email protected] — and be sure to put "Question of the Week" in the subject line.
By the Numbers
Two weeks ago I shared the ten states whose residents where in the best position to weather a financial storm. The results were based on a recent survey that analyzed 11 factors that contribute toward financial security, such as unemployment rate, income growth, debt and credit score. Here are the ten states determined to be in the worst position for financial fitness:
10 Hawaii (score: 63.7)
9 Missouri (63.5)
8 Florida (63.4)
7 West Virginia (63.3)
6 Mississippi (62.2)
5 Louisiana (61.8)
4 Maryland (61.7)
3 Texas (61.1)
2 Alaska (59.4)
1 Oklahoma (58.9)
Source: Forbes
Useless News: Criminal Justice
Late one night a burglar broke into a house. While he was sneaking around he heard a voice say, "Jesus is watching you."
The burglar looked around, but he saw nothing.
After creeping around the house a little more, the burglar once again heard, "Jesus is watching you."
This time, the burglar noticed in a dark corner a cage with a parrot inside. So the burglar asked the parrot, "Was that you who said Jesus is watching me?"
The parrot replied, "Yes."
Relieved, the burglar asked, "What is your name?"
The parrot said, "Clarence."
"That's a stupid name for a bird!" the burglar said. "What kind of idiot names a parrot Clarence?"
The parrot answered, "The same idiot who named the rottweiler Jesus."
(h/t: mystery guy)
More Useless News
Here are the top five articles viewed by my 43,129 RSS feed, weekly email subscribers, and other followers over the past 30 days (excluding Black Coffee posts):
Hey, while you're here, please don't forget to:
1. Subscribe to my weekly Len Penzo dot Com Newsletter! (It's easy! See the big green box in the sidebar at the top of the page.)
2. Make sure you follow me on my new favorite quick-chat site, Gab! Of course, you can always follow me on Twitter. Just be careful what you say there.
3. Become a fan of Len Penzo dot Com on Facebook too!
And last, but not least …
4. Please support this website by patronizing my sponsors!
Thank you!!!! 😊
Letters, I Get Letters
Every week I feature the most interesting question or comment assuming I get one, that is. And folks who are lucky enough to have the only question in the mailbag get their letter highlighted here whether it's interesting or not! You can reach out to me at: [email protected]
After reading the results of my margarine taste test, Ramona had this to say:
"Hee hee. I wouldn't eat margarine if I was paid to do it."
Maybe so, Ramona — but it's butter than nothing.
If you enjoyed this, please forward it to your friends and family. 😊
I'm Len Penzo and I approved this message.
Photo Credit: public domain