4 Best Cities in the Middle East for Digital Nomads
If you are looking to invest as an expat or high-net-worth individual, which is what I specialize in, you can email me ([email protected]) or use WhatsApp (+44-7393-450-837).
Introduction
We will discuss the best cities in the Middle East for digital nomads, along with magnificent landscapes, historical cultures, vibrant heritage, and modern cities.
Although remote work may be a recent development in the Middle East, much of the region has the technological and infrastructure resources necessary to support digital nomads and remote employees. Numerous of its cities are incredibly safe regardless of your ethnicity or gender and provide a great standard of living due to their tolerance and culturally diversity.
Best Cities in the Middle East to Visit
Dubai, United Arab Emirates (UAE)
Dubai is a popular location for remote work due to a variety of factors, such as its cosmopolitan vibe, desire for innovation, and high standard of life. Whether they were spice and pearl merchants visiting Dubai's souks in the 16th century or innovative start-ups and talented remote workers in the present, it would not be far-fetched to say that a welcoming spirit toward people from all over the world is something that is built into the very DNA of the city. Dubai offers a big city lifestyle that is not overly competitive, with all the advantages of contemporary infrastructure, magnificent architecture, and an open mindset.
The city's numerous areas, including Business Bay, Jumeirah, and Dubai Harbor, provide stunning views of the city, the marina, or the beach, access to a first-rate public transportation system, and close proximity to coworking spaces and cafes that welcome digital nomads.
Outdoor enthusiasts will find much to do in the city because of the year-round beach weather, including trekking in nearby emirates like Ras Al Khaimah and participating in water sports like kite surfing and stand-up paddling. Aside from retail centers, discover Dubai's rich artistic and cultural scene by visiting the galleries along Alserkal Avenue and attending events like Art Dubai.
On top of those, Dubai has also started its own remote work program in an effort to draw workers from around the world to the emirate in order to enjoy the lifestyle there. People are invited to apply through their online program in exchange for a 12-month work visa that enables entry and (remote) employment in Dubai, making it one of the best cities in the Middle East to work remotely.
Abu Dhabi, UAE
Abu Dhabi is also one of the best cities in the Middle East and a perfect option for digital nomads looking for a more cost-effective way of life in the United Arab Emirates while yet enjoying modern conveniences and a high level of living.
Similar to Dubai, Abu Dhabi has a sizable expat community. The UAE capital provides a balanced option for remote employees who desire access to nature as well as parks, beaches, mountains, and other outdoor recreation sites. Whatever your inclination, there is an area that will suit you, from Saadiyat Island with its white sand beaches, golf club, and world-class museums to affluent Downtown Abu Dhabi, where restaurants, shopping malls, hotels, and remote-friendly cafes are right at your doorstep.
Start your mornings at Soul Beach on Saadiyat Island, kayak through beautiful mangroves in Jubail Mangrove Park, and stroll through the Al Ain Oasis under the shade of green date palms. There is so much to explore in your free time. The Sheikh Zayed Grand Mosque is a breathtaking example of traditional and modern Islamic architecture, and the Louvre Abu Dhabi houses impressive collections of art and history from all over the world. The Al Qattara Arts Center also hosts exhibitions in a traditional mud-brick home.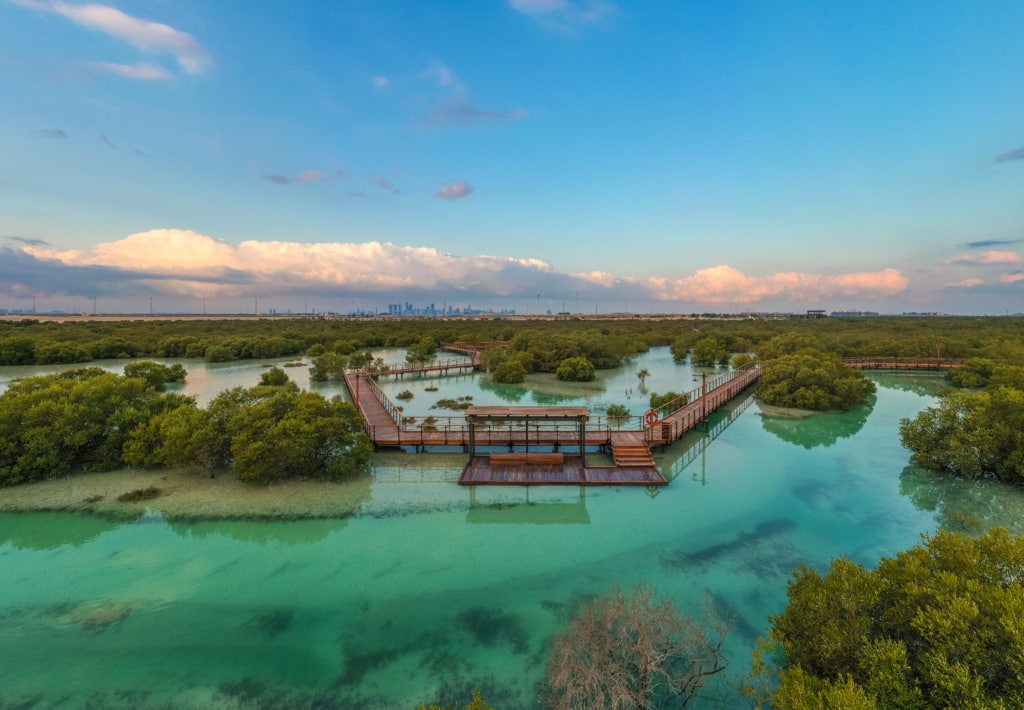 Amman, Jordan
Consider Amman as a base if you intend to travel extensively to visit some of the best sights in the Middle East while simultaneously working remotely. Amman is a great starting point for visiting well-known locations like the ancient rock-cut Nabataean capital of Petra, the Martian desert environment of Wadi Rum, and the Dead Sea. The city also offers youthful energy, friendly residents, and superb cuisine.
Meanwhile, Amman's numerous museums and art galleries are a fantastic place to start if you want to get a flavor of the city's cultural landscape. Explore photographic exhibitions, attend artist discussions at Darat Al Funun, and admire modern Middle Eastern art at the Jordan National Gallery of Fine Arts. You may also go on an art tour with Jacaranda Images.
The past and present coexist in a lovely way throughout Amman's neighborhoods. Consider seeking housing in western Amman in places like Jabal Al Lweibdeh, Jabal Amman, Abdou, and Deir Ghbar for rentals with contemporary amenities, accessibility to public transit, quick internet access, and proximity to restaurants, shopping malls, nightlife, and remote work-friendly cafes. Because it offers so many co-working spaces, the walkable Jabal Al Lweibdeh neighborhood – popular with expats and Arabic language learners – is especially suggested for remote workers. No wonder Amman is also one of the best cities in the Middle East for digital nomads.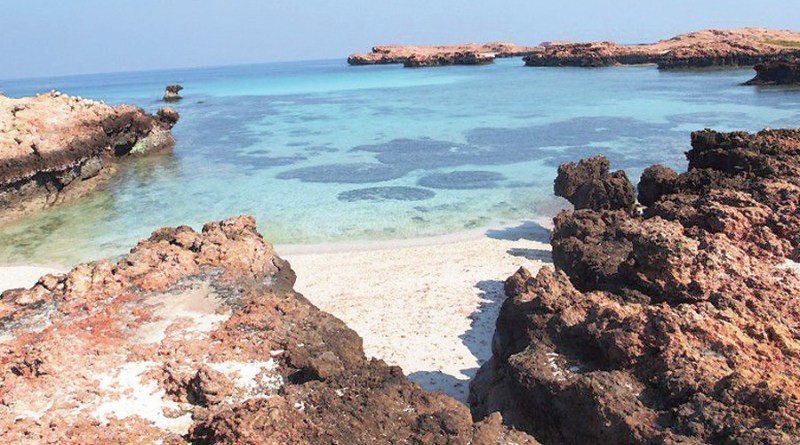 Muscat, Oman
Oman is blessed with a variety of stunning scenery, including the turquoise waters off the Damaniyat Islands, the stretched golden Sharqiya Sands desert, and lush, terraced fields that cling to the sides of hills in Jebel Akhdar. The relaxed capital Muscat makes for a fantastic location for outdoorsy, nature-loving digital nomads who prefer a slower pace of life than busy metropolitan life. Muscat is secure and contemporary, yet there is a definite emphasis on achieving a balance between advancement and respect for Omani customs and heritage, which supports its place in our list of one of the best cities in the Middle East for digital nomads.
Families from all over the world, particularly expats, are numerous and populate the city. As a result, you will find yourself dining at restaurants serving a variety of cuisines and interacting with people from other ethnicities. The people of Oman are welcoming and friendly, and if you are interested, there are many options to get involved in their culture.
If you want a rental home in Muscat with modern facilities and close proximity to beaches, parks, gyms, swimming pools, restaurants, supermarkets, co-working spaces, and cafés, look in the Khuwair, Qurum, Al Mouj, or Madinat Al Sultan Qaboos neighborhoods. Although Muscat has a good public transit system that includes buses and taxis, you will need to rent a car to travel outside the city.
You can take road trips around Oman to places like Nizwa and Bahla, look for nesting turtles at Ras Al Jinz, or go kitesurfing on Masirah Island in your leisure time. You may travel to charming seaside villages, lush valleys, and sand-colored forts using a combination of driving and trekking. On weekends, a lot of folks camp out overnight on mountainsides or beaches. Join one of the many outdoor organizations that plan trips for hiking, mountain biking, and kayaking if you are up to meet new people.
Pained by financial indecision? Want to invest with Adam?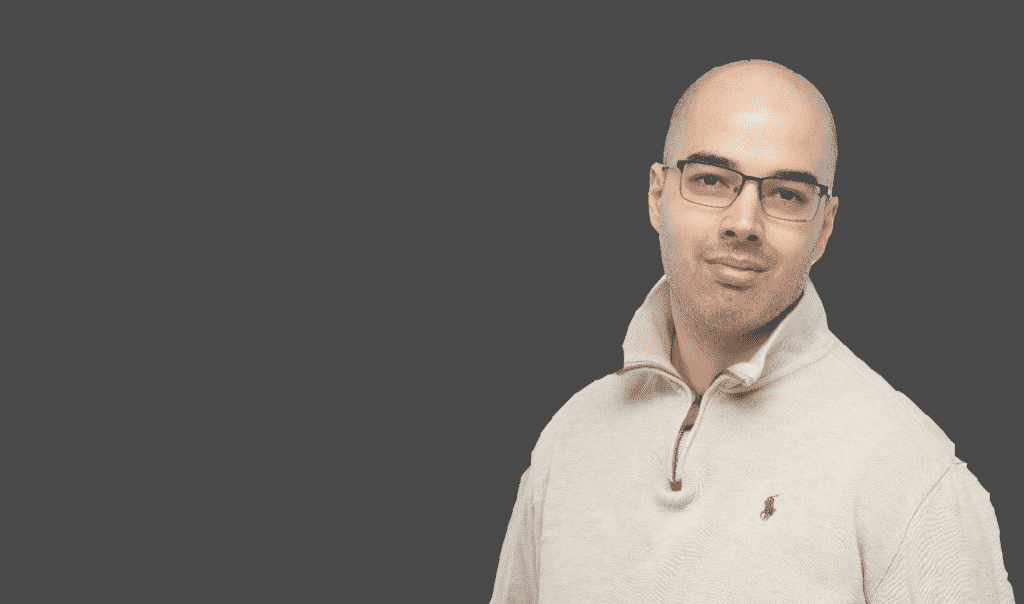 Adam is an internationally recognised author on financial matters, with over 434.4 million answers views on Quora.com and a widely sold book on Amazon