Looking to plan your next gathering but looking for cheap restaurants for a group? If you're looking to save money and keep things simple, this list of restaurants is for you.
Generally, American chain restaurants have a great variety of cheaper restaurant food can easily host a large group! No more booked out reservations for months out for fancy restaurants. Many of these restaurants also have family deals and large group specials, which make your dinner cheaper. They also offer extensive menus that would allow for you to save money even if you had a party that was entirely looking to save money being vegan!
Here are 10 cheap restaurants for a group. Make sure to sign up for many of these restaurant's rewards programs to get even bigger discounts! All of these give restaurants also give military discounts so if you're eligible, make sure to flash your military ID!
10 Cheap Restaurants for a Group of Friends
Here is a curated list of 10 different restaurants for a group of friends. These restaurants are large party friendly, can be found in most locations in the United States, and have an expansive menu to cater towards any palette.
1. Olive Garden
Olive Garden is a great choice for cheap restaurant food. It has a great selection of Italian and American cuisine and comes at a very reasonable price. Some examples of items you can get on the menu include a large family-style lasagna bundle that feeds up to 12 people for $96.99 and a jumbo house salad with 12 breadsticks for $24.79. Both these bundles combined would result in a big meal for $10 per person!
2. Red Robin
Red Robin is an American classic with their bottomless sides which include Garlic French Fries, Sweet Potato Fries, Broccoli, and more. Join the Red Robin Royalty program to get even greater discounts and deals. You'll get a free burger after every ninth burger!
Right now, you can choose any gourmet burger, which incldues their Banzai, Whiskey River BBQ, or Red Robin Gourmet Cheeseburger, with bottomless fries and a drink for only $10. That's a steal considering inflation is at an all time high!
3. Applebee's
Applebee's is famous for their appetizers and has great promotions and deals all the time. Currently, it's advertising two entrees and an appetizer for $20, which is a steal for a group of friends! With the average entree coming it at under $15, It's definitely a solid cheap restaurant for groups.
4. Rainforest Cafe
Rainforest Cafe is a jungle themed restaurant that's great for families and large groups. They even have a tab on their website that says Parties and Group Events. Rainforest Cafes have a large selection on their menu including appetizers, seafood, meats, vegetarian options, and more. It can easily host a large group of friends for a restaurant so be sure to check it out!
5. Cheesecake Factory
Cheesecake Factory is well known for their flavors of cheesecake and huge portions of food. People who are worried about calorie counting may also order from the Skinnylicious menu, which is a menu with great items for significantly less calories. Their Saturday and Sunday brunch menu also makes it an ideal addition to the list of cheap restaurants for a group of friends.
6. Red Lobster
Red Lobster may seem like it's expensive because of the name, but it's actually one of the cheaper restaurants you can go to as a group! Order the Create Your Own Family Feast for three seafood favorites, two family style sides, and 8 Chedar Bay biscuits to feed your large group of friends or family for well under $20 per person. Who knew you could get seafood at a restaurant for so cheap?
7. California Pizza Kitchen
California Pizza Kitchen is a great place to get a cheap dinner for a group of friends or family. They have family packages such as Dinner for 4, which includes one full size salad, two pizzas, one pasta, and sliced sourdough bread for only $55! You can also enroll in CPK Rewards in order to get points for your purchases, which easily makes this one of the best cheap restaurants for a group of friends.
8. Bahama Breeze
Craving Caribbean food? Bahama Breeze is a steal for cheap restaurants for a group. You can get one of five different Caribbean bundles which feed four people each. These Caribbean bundles range from things like seafood paella to jerk chicken pasta to a whole key lime pie and have great deals on them. You can easily feed a group for cheap with less than $20 per person at Bahama Breeze.
9. International House of Pancakes (IHOP)
Breakfast for dinner, anyone? IHOP is renown for their pancakes but also serves tons of other American food. Whether you're feeling pancakes or otherwise, IHOP will have a cheap meal option for a large group. You can get the Steak Burgers & Chicken Sandwiches Family Feast to serve four people for $29.99–that's less than $10 per person! Each meal is generally $15 or under so will serve as one of the best cheap restaurants for a group of friends.
10. P.F. Chang's
If you're looking for some great and affordable Chinese food, P.F. Chang's will give you the best bang for your buck. P.F. Chang's is one of the only cheap restaurants for a group with Chinese cuisine. This restaurant has customizable family meals, a specific large party menu, and even an exclusive celebration menu. Eating food at P.F. Chang's is easy with a large party of friends because they make it so easy to share everything family style!
P.F. Chang's offers a variety of easy combinations for family style meals with selections of appetizers, salads, dim sum, main entrees, and dessert. Be sure to check out their menu when you plan your next large restaurant gathering.
Cheap Restaurants for a Group of Friends – Summary
Cheap restaurants for a group of friends doesn't have to be hard to find! This curated list of 10 restaurants can keep you going for a while, especially with the variety of food selections that they provide and rotating specials. What was your favorite on this list? Comment below!
Did you enjoy this article about cheap restaurants for a group of friends? Read more like it here and subscribe to be notified of the latest posts!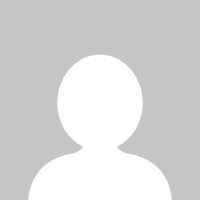 Hello, I'm Chloe! I'm the primary author of Off Hour Hustle. Currently, I work as a software engineer, sell products through eBay, Etsy, and OfferUp, have 26+ credit cards, and am always working to diversify my income streams. In my spare time, I enjoy climbing, hiking, and other outdoor activities.